The Cultural and Memorial Centre
El Born Cultural and Memorial Centre is a centre dependent on the Barcelona Culture Institute, assigned to the Memory, History and Heritage Directorate of the Barcelona City Council.
El Born CCM is a polyvalent space of conservation and valuation of heritage and a space of transmission of knowledge regarding memorial expressions. Here we promote exhibitions and cultural and educational activities related to heritage and memory, and we welcome artistic manifestations whose conceptual axis is reflection on memory and the effects of forgetting.  We foster knowledge on plurality of memory and its representations.​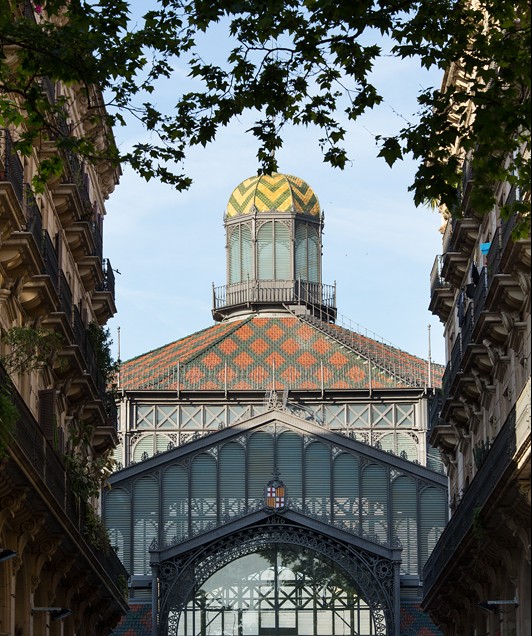 From market to cultural centre
1971

Closure of the market of El Born

1975

Contest of ideas for the future of the market

1979

Renovation of the market of El Born

1994

Start of archaeological operations

2003

Creation of the project of El Born Cultural Centre

2013

Inauguration of El Born Cultural Centre
A cultural street open to everyone
Walk around the interior space or simply pass freely through it. Stroll around the centre and stop to contemplate the remains of the neighbourhood demolished at the order of Spain's King Felipe V.
Visit the exhibitions and participate in our activities.
El Born CCM, a cultural street midway between the basilica of Santa Maria del Mar and the Ciutadella park.
El Born CCM, a thrilling journey though an extraordinary heritage!
The market
The building of El Born CCM conserves the structure of the old El Born market building, designed by Josep Fontserè in 1876. It was one of the first iron-and-glass architectural creations and became a symbol of the neighbours' movement during the 1970s.
The site
The archaeological complex of El Born enables us to draw a faithful impression of the everyday life of the Barcelona of the early 18th century, walking along the streets of the city that in 1713 and 1714 withstood the siege of the Spanish troops of Felipe V until the final assault and the capitulation of 11 September.
The spaces
El Born Cultural and Memorial Centre is a public space that has 2 exhibition halls, 3 multipurpose rooms and a space for small-format exhibitions.